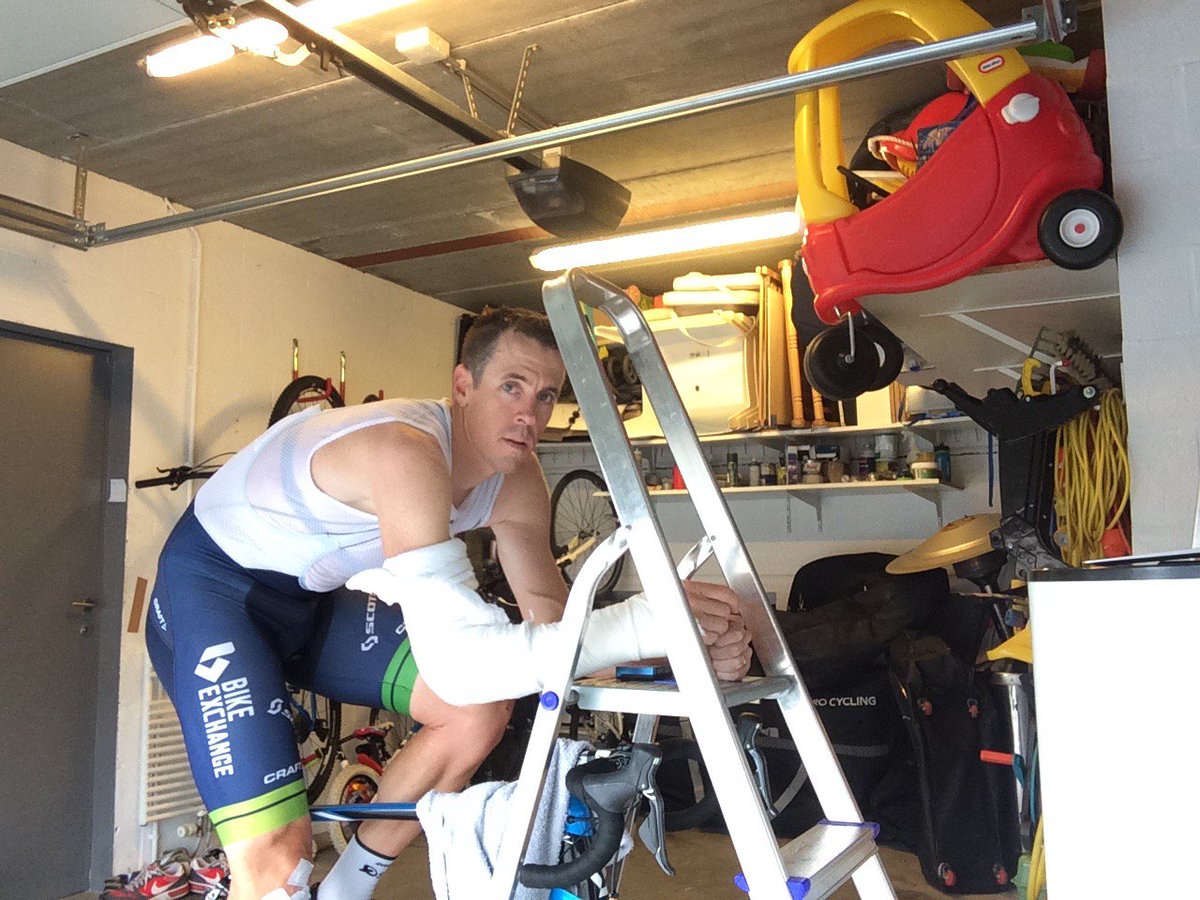 Paris-Roubaix winner Matt Hayman didn't let a broken arm derail his preparation for the race last Sunday, instead taking all measures necessary to get himself right for battle.
By Brian Canty
Matt Hayman wrote his name into the history books last Sunday when he won a race for the ages at Paris-Roubaix.
The hardy Australian beat off the stiffest of competition for an unlikely victory at the end of a gruelling six hours and 260 kilometres in the saddle.
It was all the more remarkable given he had broken his right arm just five weeks prior to the race at Omloop Het Nieuwsblad which meant he missed a number of key tune-up races.
But he didn't let that affect his training and the 1,000 kilometres he reckoned he logged on the turbo is now the stuff of legend.
This morning, he joined the world of twitter and almost broke the internet when he uploaded this picture of himself at his base in Belgium.
Clearly, the break to his elbow was so bad that it required a solid cast to wrap around the elbow joint and not being able to rest it on the handlebars.
Instead, he found a step ladder around the house that came in very handy.
He Tweeted the photo above this morning with the message: "I was embarrassed by this photo. There's a fine line between stupidity and dedication."
Hayman's first tweet on joining Twitter
For those asking I have found a spot for my stone. Couldn't be happier. pic.twitter.com/LyBdBJLVZM

— MathewHayman (@Mathew_Hayman) April 15, 2016
His second Tweet was even cooler
I was embarrassed by this photo. There's a fine line between stupidity and dedication. #OGErocks #noshortcuts pic.twitter.com/bZod6p6ed8

— MathewHayman (@Mathew_Hayman) April 16, 2016